Organization
Board of directors:
The functioning of EMCC Belgium association is managed by the C.A. (decision-making).
Board of Directors of EMCC Belgium asbl (as from 14/06/2023)
Participatory functioning of our members:
At the European level, one of the EMCC key objectives is to develop standards, ethics and a code of ethics designed to ensure high quality into the world of coaching and mentoring.
Working groups were created at the European level, in connection with people whose expertise enables these different groups to move forward.
Locally, our association works on a participatory mode: each effective member is expected a minimum number of hours of their time per year.

This time is devoted to the functioning of the structure at different levels. Whether you want to be a player in the evolution of the coaching profession, a motor in relation to issues that particularly interest you, or simply occasionally give your help, we will be delighted to hear how you would like to help.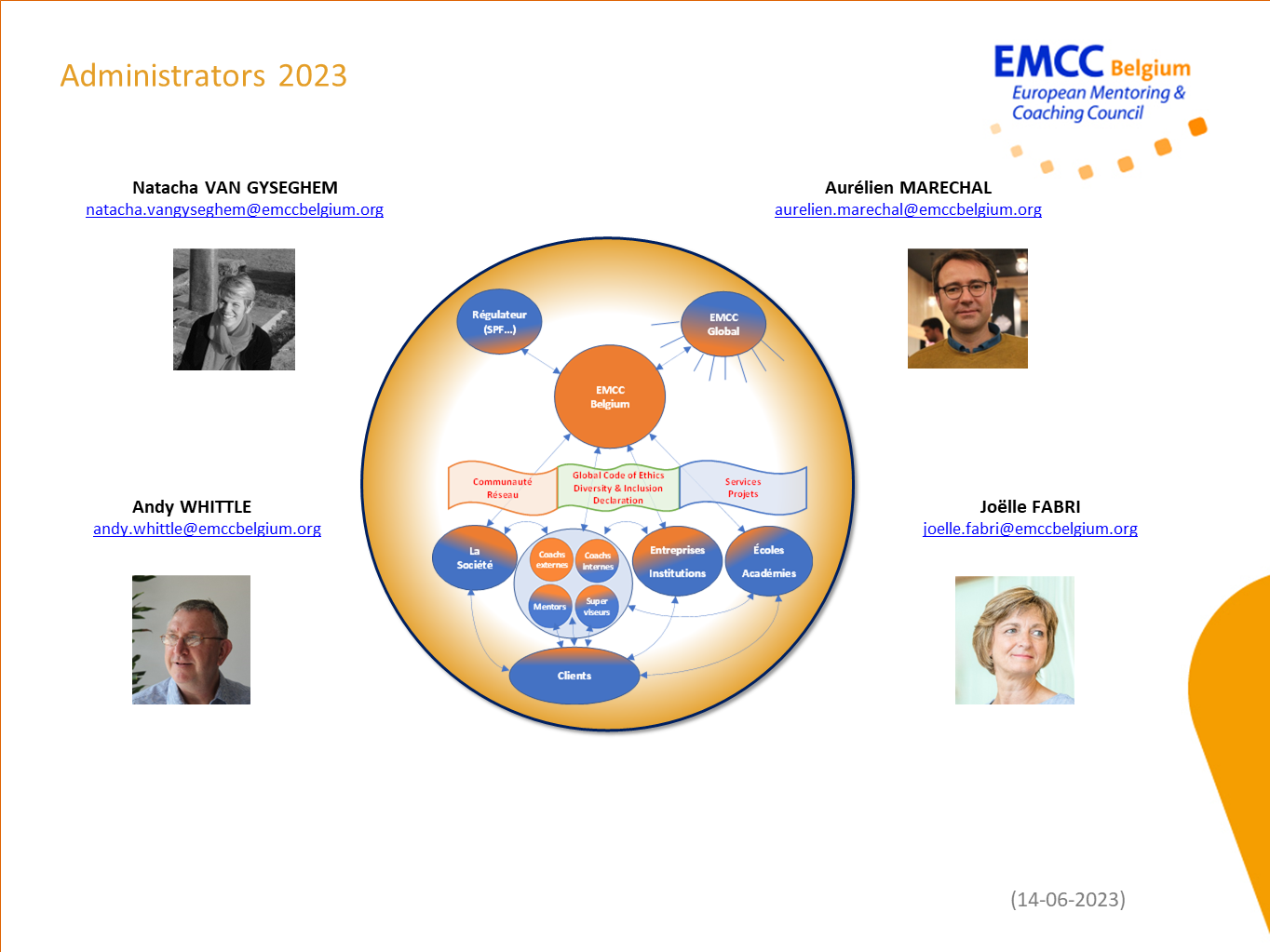 The roles that are to be defined after the AGM:
President, EMCC Relations

Membership Admin, Schools & Conformity of Members, Accreditation

Events, Treasurer, Corporate Members, Solidarity, Secretariat

Ethics & Deontology, External Relations, Diversity & Inclusion, Website & IT

Individual membership, Internal Communication