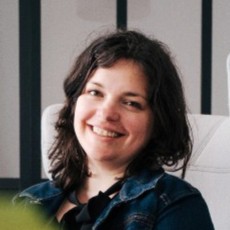 DE CONINCK Anne-Leen
Détails de l´utilisateur:
Additional phone:
+32 498 880 796
Missions á l´étranger:
Oui
Type Coaching:
Executive Team
Détails de votre entreprise:
Détails de votre entreprise
kazqada bv
Site internet:
www.kazqada.com
Formations:
Global Team Coaching Institute - Gateway to Team Coaching certification
Expériences:
In my work as a Strategy & Organization Consultant, I work with people who want to or need to change something in their organization (company or not-for-profit), so that I can support them in structuring the journey and developing the teams, while tuning in to what their stakeholders want. All this in an approach full of kindness, joy, beauty and creativity.

That's where my team coaching experience kicks in.

With a systemic view on team coaching, I help the team and team leader engage with their stakeholders, to understand what the team's purpose really is. We then assess what the team needs tofocus on - both in terms of their relationships, as in their own development. That's how we can co-create a journey for team development - and that means growth and stretching for everyone involved, especially the leader.
Références:
Global Team Coaching International - Gateway Foundation Certification
Spécialités:
Strategy development that includes everyone's voice
Team structuring and coaching
Leadership development
Agile teams
Stakeholder management
Addressing "Elephant in the room" situations
Mediation